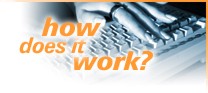 QuickontheNet.com is driven by powerful software which puts you in control of your own website. But powerful doesn't necessarily mean complicated. When you build a website at QuickontheNet.com, our software is easy to use, yet it is very robust and secure.

We give you access to our unique website builder software and it allows you to manage your own website. When you make changes and update your site, the results are immediate. And of course, because it's all online, you can make changes at a time that's convenient to you.




QuickontheNet.com is flexible, allowing you to add, remove or rename menu buttons, insert your pictures, or add photo galleries. In addition to modifying the appearance of your site, you can change the content at any time.

As a starting point, we've made it easy for you by giving you a wide selection of categories to suit your needs. For example, if you want to build a website for recruitment, in the website builder, go to 'Recruitment' and select 'Agency / Consultancy / Recruiter'. This will instantly set up your web menu system for a job site. This is just a starting point and if you wish, you can change the menu buttons to meet your exact requirements.

So, that's how it works for a recruiting business. There's huge selection of other categories to choose from. If you don't find what you're looking for, just select the 'Multi-purpose' category and create your own website design from scratch.

To give you a taster of how it works, you are welcome to build a website using our free demo software. Just click here: free website builder to get started.


QuickontheNet.com is not just about creating your own site. We are also a hosting service provider and low-cost hosting is included as part of the service.

Our costs are low, but what do you actually get for your money? Simply click here: internet website design to view our range of special features.







How to Create a Website Design
QuickontheNet.com is quick and simple and no technical skills are required. You might be interested to know most of our customers have no previous experience in building a website. This web builder is simple to use and the results are immediate. If you use your web browser for email or social media, then you already have the essential skills and knowledge required to create a website with us.