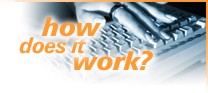 If you buy a Website Design Template from our Designs web page, it will be supplied using the logo graphic, layout and style you see presented when you click-through to view the site in question. All of the menu items and the site structure will be preserved when you make your purchase. In other words, it will be supplied ready for you to insert your own content.





What's more, you can completely modify the site when you buy it. For example, you might wish to apply a new layout, a new style, or insert some new web pages. And of course, you can upload your own logo and pictures.

Of course, if you prefer to Create Your Own Website Design, you are welcome to build a website using our free demo software. Just click here: Free Web Site Builder to create your own website design using our free trial service.





In summary, the Website Design Template option is intended to give you a Quick Website Design Service. After the point of purchase, our full range of features and Website Design Services will be available to you, whether it's a Website Design Template or one that you have created yourself using the Web Site Builder Software.