Quick! Low-cost Recruitment Websites

Now you can create your own recruitment website design using the QuickontheNet.com easy site builder.

This page has been updated and you can find out more at RecruitHost.com.

RecruitHost.com from Quick on the Net Limited is your complete guide to designing and building a job posting site.
























I'm a recruiter looking for Recruitment Agency Templates.

We offer 3 main recruitment website templates:


Recruiting Consultancy Website
Careers Website with Job Search for Employers
CV Websites for Job Seekers





1. Careers Website for a Recruitment Consultant

Ideal for a recruitment agency or a small business in careers services, this website design template contains everything you need to get your job site up and running in no time at all.

Job Search Feature
All of our job sites contain a search facility. This intelligent feature searches through your entire website and extracts all web pages containing the 'search string', including the job description web pages.

Job Listing
You can make your own job board and using your internet browser, you can log in and post your job roles at any time. After this, job seekers can search for jobs at your site and apply online.

In fact, it's all online! We put you in control of your site and you can make changes at a time that's convenient for you.

At Quick on the Net, we recommend that you post your job roles using our unique gallery feature. When you create your own gallery of jobs, you can sort your jobs in any order you like and turn them on/off with ease.

Search Engine Optimisation
All of our jobs websites are indexed by all major search engines, including:


Google
Yahoo
Bing (MSN)
Dogpile





We have designed our job site builder in such a way that each individual job role on your recruiting agency website can have its own page listing on a search engine index. This can give your business a significant amount of exposure on the search engines and pull in more traffic from employers and job seekers alike.

Of course, you still get all of our regular site builder tools, including:


Web hosting
Register domains for websites (use your own domain or web address)
Choose from a range of 'ready-to-go' professional website design template options
Unlimited contact forms e.g. 'Contact Us' or 'Booking Form'
Logo uploading tool and apply your own small business branding
Free e-commerce options for your customer credit card payments using PayPal
Animation, graphics and photo uploading tools
Menu builder and graphical menu buttons
Easy site search
'Tell a friend' options ('email a link' features)
Free help and support
Optional: Website document upload feature (for job specifications and/or job application forms), using Microsoft Word, Excel, PowerPoint and PDF documents






I'm a Recruitment Consultant! How do I sign-up?

Easy! Just try our site builder today (please select 'Recruitment') and then check out our low-cost website prices.


At Quick on the Net, our recruitment consultant client websites include: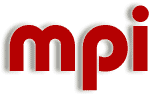 Manufacturing Recruitment

Our company was looking for a fast and cost-effective solution to our internet presence and Quick on the Net was the answer. Their straight-forward and user-friendly software, combined with their excellent technical support made our transition to the internet seamless. If you're looking for a website design and hosting company with a 'can do attitude', we believe the Quick on the Net team is your solution!

Eugene Siwak
Director
Manufacturing Personnel Inc.
Illinois
USA


---


2. Careers Website with Job Search for Employers

At first glance, the careers website features for employers are the very same as those in our recruiter consultancy sites. In fact, in terms of features and functionality, they're identical, however there are some subtle differences when it comes to the menu buttons and website content options.

The big difference is that the careers sites are aimed at employers, rather than consultant recruiters. You can think of this recruitment solution as your company job board.

Perhaps your company already has a business website. Then why not cut down on your recruiting costs and advertising expenditure by creating your own job site and link it to your existing business site?

Of course, at QuickontheNet.com you can present your new job site in your brand colours by uploading your own background and company logo. Then simply add the finishing touches by uploading your own graphical menu buttons and photos. The end result can look very professional, yet at the same time, it's very inexpensive.

This is your opportunity to use your job site to deliver your careers message to potential job seekers. As standard, it includes the following menu buttons:


Home
About us
Our location
What we do
Training & development
People who work here
Job opportunities
Graduate opportunities
Our recruitment policy
How to apply
Data protection policy
Tell a friend
Contact us
Job search

Please remember, you can rename, add and remove your own menu buttons with ease. You can even include photos and comments from your existing employees to give your careers website a personal touch.


I'm an Employer! How do I sign-up?

Easy! Just try our job site builder today (please select 'Recruitment', followed by 'Job Site') and then check out our low-cost website prices.


---


3. CV/Resume Websites for Job Seekers

This recruitment aid is ideal for:


School leavers
Experienced professionals

School leavers
If you've completed your studies and you're moving into the job market for the first time, this website template could give you a jump start in your search for a new career.

Experienced professionals
If you're a well-seasoned professional, but you're finding it difficult to get your current resume noticed by a recruiter or potential employers, then this CV website could give you a competitive edge.

Why not impress your new employer and present your CV in a stylish website. If you want to keep it private, you can put a password on the home page of your website and it is even possible to link your CV site to your own domain name.

As standard, it includes the following menu buttons:


Home
Profile
Career history
Education
Interests
References
Get in contact
Search this website
Forward a link

Please remember, you can rename, add and remove your own menu buttons to suit your exact needs. Absolutely nothing is compromised and all of our cool site-builder tools are available to you in your CV/Resume site.


I'm a Job Seeker! How do I sign-up?

Easy! Just go to our website design template page, select your preferred option and then click through to our low-cost website prices.


Looking for a Job? Upload your Resume

We are very pleased to provide you with some useful links to high-profile international job sites. At QuickontheNet.com, we are affiliated with:


Monster.com
Beyond.com


Online career tools, advice, and information. Create a FREE Monster account today at Monster.com...





Upload your resume and receive free email job alerts at Beyond.com...


---


Advertising Job Site Links for HR Managers

We are very pleased to provide you with some useful links to high-profile UK job sites and leading US job boards. At QuickontheNet.com, we are proud to be affiliated with:


Fish4jobs.co.uk
Workthing.com
Totaljobs.com
Gumtree.com
Caterer.com
Yahoo HotJobs.com
Monster.com

For more details, please visit the job site links.