Quick! Low-cost Bed & Breakfast Website Templates

Now you can create your own Bed & Breakfast website design using the QuickontheNet.com easy site builder.





Example: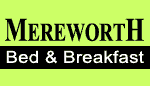 Bed and Breakfast (Please see the customer testimonial reference below)


Our Bed and Breakfast website templates have a number of important features to help you run your B&B business:


Online Booking Form
Photo Gallery
Search Engine Optimisation
Site-Builder Tools

If you're in the accommodation industry, this is a 'must-have' business tool. It's ideal if you own a B&B, guest house or hotel.

We also offer website design template options for holiday home owners.

1. Online Booking Form

Now you can receive customer bookings online using our booking form. Make no mistake, this is about increasing the business opportunities at your B & B or Guest House establishment!

How to make a Guest Room Booking Form
It's very simple. The customer fills out the form on your website, clicks the [Submit] button and you get a room booking request email message immediately. The booking email contains the requested booking dates and the number of rooms required, along with the customer contact details (email, phone, name etc).

Weddings, Events and Corporate Functions
Perhaps you are thinking you might receive the occasional booking for a romantic weekend for two? In fact, based on our experience and the feedback from our hoteliers, the biggest users of the online booking systems are those who are organising events in your area. It's ideal for:


Wedding Receptions
Private Parties
Business Events
Company Conferences
Business Meetings
Business Presentations

Holiday Hotels
If your Bed & Breakfast is based at a popular holiday destination, customers can use the booking form to submit advance bookings directly to your email inbox. It's quick and simple! We believe this makes our B & B website templates ideal for:


Summer Holiday Guest Houses
Beach Resorts
City Break B & B
Small Hotels
Bed & Breakfast Establishments
Country Guest Houses
Family-run Hotels
Youth Hostels
Holiday Homes
Holiday Apartment Letting


2. Photo Gallery

As you know, advertising your business in the local media is very expensive. Regardless of the costs, the classified ads along with your entry in the yellow pages will never capture the spirit of your B & B, hotel or holiday home.

We show you how to create your own photo gallery and give your website visitors a guided tour of your Bed & Breakfast and its guest rooms.

At QuickontheNet.com, it's so easy to add pictures of your guest house. You can make a listing of thumbnail images (mini-pictures) and brief descriptions of the photos, which link or click-through to large pictures and full descriptions of the images. Example: Self-catering Apartments.


3. Online Branding

Remember, there are a number of ways you can apply your branding to your new website. Yes, you can of course insert your Bed & Breakfast business logo, but it is the extra touches that really make the difference, like uploading your own background, graphics and photos. You can take it a stage further by branding your menu buttons and typestyle, and use your own domain (web address).

Your website should be an extension of the customer experience at your Bed and Breakfast, so now is the time to use it to your full advantage and get more customers through the door.





4. Search Engine Optimisation

All of our websites are indexed by all major search engines, including:


Google
Yahoo
MSN
Dogpile

We have designed our website builder in such a way that each web page on your website can have its own page listing on a search engine index. This can give your business a significant amount of exposure on the search engines and pull in more traffic from business people and holiday makers alike.


6. Site-Builder Tools

Of course, you still get all of our regular site-builder tools, including:


Web hosting
Register domains for website design (use your own domain or web address)
Choose from a range of 'ready-to-go' professional website design template options
Unlimited contact forms e.g. 'Contact Us' or 'Booking Form'
Logo uploading tool and apply your own small business branding
Free e-commerce options for your customer credit card payments using PayPal
Animation, graphics and photo uploading tools
Menu builder and graphical menu buttons
Easy site search
'Tell a friend' options ('email a link' features)
Free help and support
Optional: Website document upload feature (for your food menu and/or wine menu), using Microsoft Word, Excel, PowerPoint and PDF documents


---
B&B Customer Testimonial Reference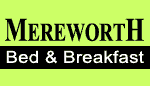 Bed & Breakfast

Having, some years ago, spent a five figure sum on having a website designed for our other company, to find QuickontheNet.com and the service it offers is 'a breath of fresh air'.

Using the templates for building the site was very easy and whenever we did have a problem (e.g. picture size and logos), an answer arrived back by e-mail within hours.

Having completed the initial website - the joy is that we can continue to update and make changes. Quick on the Net offered to overview and tweak the website for us, at no extra cost, and we are delighted with the result.

A truly amazing product and service, the latter so lacking in todays world. We wish you all the best and are delighted to be associated with QuickontheNet.com.

Thank you...

Philip and Ann Danby
Mereworth House Bed and Breakfast
Mereworth
Shaftesbury
Dorset
UK


---



I want a Website! How do I sign-up?

Easy! Just try our site builder today (please select 'Accommodation', followed by 'B&B') and then check out our low-cost website prices.