Now you can create your own recruitment website design using the QuickontheNet.com easy site builder.

This service has been updated and improved and you can find out more at RecruitHost.com.

RecruitHost.com from Quick on the Net Limited is your complete guide to designing and building a job posting site.
























If you're in the recruiting industry, this is a 'must-have' business tool.





Recruitment Agency Templates
Ideal for a recruitment agency or a small business in careers services, this recruitment website template contains everything you need to get your job site up and running in no time at all. The price is extremely cheap, but not at the expense of quality.

Job Search Feature
All of our job sites contain a search facility. This intelligent feature searches through your entire website and extracts all web pages containing the 'search string', including the job description web pages.

Job Listing
You can make your own job board and using your internet browser, you can log in and post your job roles at any time. After this, job seekers can search for jobs at your site and apply online.

In fact, it's all online! We put you in control of your site and you can make changes at a time that's convenient for you.

At Quick on the Net, we recommend that you post your job roles using our unique gallery feature. When you create your own gallery of jobs, you can sort your jobs in any order you like and turn them on/off with ease.

Hundreds of Jobs
To help explain the principle, you can think of a 'job board' (or gallery) as a group of jobs. You can have up to 20 different job boards in your own website and you can upload heaps of jobs into each job board. It's so quick and easy! This means that your site can contain hundreds of different searchable job roles.

Search Engine Optimisation
All of our jobs websites are indexed by all major search engines, including:


Google
Yahoo
MSN
Dogpile

We have designed our job site builder in such a way that each individual job role on your recruitment agency website can have its own page listing on a search engine index. This can give your business a significant amount of exposure on the search engines and pull in more traffic from employers and job seekers alike.





Of course, you still get all of our regular site builder tools, including:


Web hosting
Register domains for websites (use your own domain or web address)
Choose from a range of 'ready-to-go' professional website design template options
Unlimited contact forms e.g. 'Contact Us' or 'Booking Form'
Logo uploading tool and apply your own small business branding
Free e-commerce options for your customer credit card payments using PayPal
Animation, graphics and photo uploading tools
Menu builder and graphical menu buttons
Easy site search
'Tell a friend' options ('email a link' features)
Free help and support
Optional: Website document upload feature (for job specifications and/or job application forms), using Microsoft Word, Excel, PowerPoint and PDF documents






I'm a Recruiter! How do I sign-up?

Easy! Just try our free site builder trial today (please select 'Recruitment') and then check out our low-cost website prices.


At Quick on the Net, our recruitment consultant client websites include: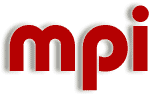 Manufacturing Recruitment

Our company was looking for a fast and cost-effective solution to our internet presence and Quick on the Net was the answer. Their straight-forward and user-friendly software, combined with their excellent technical support made our transition to the internet seamless. If you're looking for a website design and hosting company with a 'can do attitude', we believe the Quick on the Net team is your solution!

Eugene Siwak
Director
Manufacturing Personnel Inc.
Illinois
USA




---


Advertising Job Site Links for Recruiters

We are very pleased to provide you with some useful links to high-profile UK job sites and leading US job boards. At QuickontheNet.com, we are proud to be affiliated with:


Fish4jobs.co.uk
Workthing.com
Totaljobs.com
Gumtree.com
Caterer.com
Yahoo HotJobs.com
Monster.com

For more details, please visit the job sites.


---


How to Choose a Domain Name for your Recruitment Website

If you wish to register your own domain for your website, we have some handy tips for you. The key points you need to consider are:

1) How to Choose a Domain Name
2) How to Register a Domain Name
3) How to Configure a Domain Name

1) How to Choose a Domain Name

OK, we all agree, the best domain names have already been taken. However, if you are creative with your word selection and think laterally, you can come up with a great domain name. The following advice is particularly relevant to your recruitment business website, however you can apply the same rationale to your own personal websites and sports website.

Domain Name Tips
You may wish to consider the following tips:

Technical Constraints:
Do not use an ampersand '&'. Technically, it is illegal, so you should also avoid 'and'.
Do not use apostrophes. Technically, it is illegal and therefore the use of an apostrophe is not permitted.
Do not start or end with a hyphen (-).
The permitted characters are: abcdefghijklmnopqrstuvwxyz 0123456789-
All characters are lower case.

Do Not:
Do not panic!
If possible, do not use hyphens.
If possible, do not use numerical characters.
If possible, do not use mobile phone text message abbreviations.
If possible, do not use '2' for 'to', '4' for 'for', 'u' for 'you' and 'ur' for 'your'.
Do not try to be too cool by using deliberate spelling mistakes. It's just not kool!
If possible, do not pad your domain name with unnecessary words like 'the', 'ltd' and 'company'.
Do not use brand names or trade marks which belong to other companies.
Do not use a limited (incorporated) company name which belongs to another company.
If in doubt, check out the Companies House website, perform a name check free of charge and check the directory of UK Limited Companies.
If you use more than one word, do not end and start words with the same character. For example, www.intelligenttelephones.com is not good, whereas www.businesstelephones.com is good.
Do not pay over the odds, because there are hidden charges to avoid.
For your registration service, we recommend: domain hosting and we will provide your web hosting service.

Do:
Keep it short.
Make sure it is easy to spell.
Make sure it is easy to pronounce on the phone.
Use simple and plain English.
Use real words from the dictionary.
Use search engine keywords.
Keep it descriptive! Use words which describe exactly what you do.
Keep it simple and don't confuse your audience. What is this? www.shoeswearing.com Is it 'Shoe Swearing' or 'Shoes Wearing'?
Cover your options and buy more than one domain if you need to.
Only index one domain per website on search engines, if you wish to avoid diluting your search engine ranking.
Choose the right domain provider. They are not all the same and many have hidden charges.
For your registration needs, we recommend: domain registration.
Use a popular and mainstream domain extension.
Choose the right domain extension for your market or country. For example .COM for International; .CO.UK for UK; .CA for Canada; .COM.AU for Australia.
And finally, check your spelling before you buy and register online.


Domain Name versus Business Name versus Brand versus Limited Company Name
In an ideal world, you will have one name and it will be the same name for your domain, your brand and your incorporated business name. If you assume the internet was born in 1990, then it tells us that this ideal world we are referring to was in the early 90's.

Back in the real world, here we are nearly 20 years later. Unfortunately all of the short and snappy domain names are not available.

Let's assume you are based in Brighton, your business is called 'The Homestead Partnership Limited' and you run a home decorating business. Then (subject to availability), you should register two or more domains:

www.brightondecorators.com
Or:
www.brightondecorators.co.uk

And:

www.homesteadpartnership.com
Or:
www.homesteadpartnership.co.uk

And not:

www.homedecs4u.com
Or:
www.homedecs4u.co.uk

With this combination, we suggest you print www.homesteadpartnership.com on your business stationery (business cards, letterheads etc) and you index www.brightondecorators.com on search engines, because it contains search engine keywords and more importantly, it says exactly what you do!

If, for modern branding considerations, you have to register an abbreviated mobile phone text message style name, it is best to cover your options and register the full English version also. For example:

www.trainers4u.com
Also register:
www.trainersforyou.com

...but quite honestly, unless you are exclusively doing business with the hip and trendy 'text message' generation, it is best to avoid this stuff. Gr8!



2) How to Register a Domain Name

Enter your domain name precisely (after www.) and click 'GO'.










Select your preferred domain name(s) and then click 'add to basket'.
Click 'continue' (top right).
To use our website service, please select 'Domain only' - you do not need to buy web hosting (because we are hosting your website).
Then, sign-up with 123-reg (for a new customer account) and register your domain name(s).
It's fast, simple and easy!



Domain and Email Hosting

Once again, enter your domain name precisely (after www.) and click 'GO'.










Click 'add to basket'.
Click 'continue' (top right).
Please select 'Add email accounts' – if you wish to add email accounts on the back of your domain name e.g. sales@mynewdomainname.com.
Remember to add a separate email account address for each name that you require. For example, sales@ and contact@ are 2 different email address accounts.
Please note that the email service is supported by 123-reg and not QuickontheNet.com (we provide free help and support with your website hosting).
Finally, sign-up with 123-reg (for a new customer account) and register your domain name(s) and email account(s).



IMPORTANT
It is important that you keep your 123-reg username and password handy, because you/we need to set up your domain when the registration is completed.



3) How to Configure a Domain Name

When you have registered your domain and signed up to our website service, please contact us so that we can advise you on how to configure your domain name.

There are 2 key methods of linking your domain to your site:


IP Forwarding
Web Forwarding

We recommend the IP Forwarding technique, because of its advantage on search engines. Please note that IP Forwarding requires the 'own domain' upgrade at Quick on the Net.

Check out our search engine tips on IP Forwarding and Web Forwarding.

If you have several domains for one website, it is particularly important that you consult us for advice on configuration, because if you get it wrong, you can severely damage your search engine ranking and it is extremely difficult to correct it later, when the damage is done.


Advertising Links
Post your own jobs on the internet at the touch of a few clicks on your mouse button:

Recruitment Advertising ~#~ Recruitment Web Design